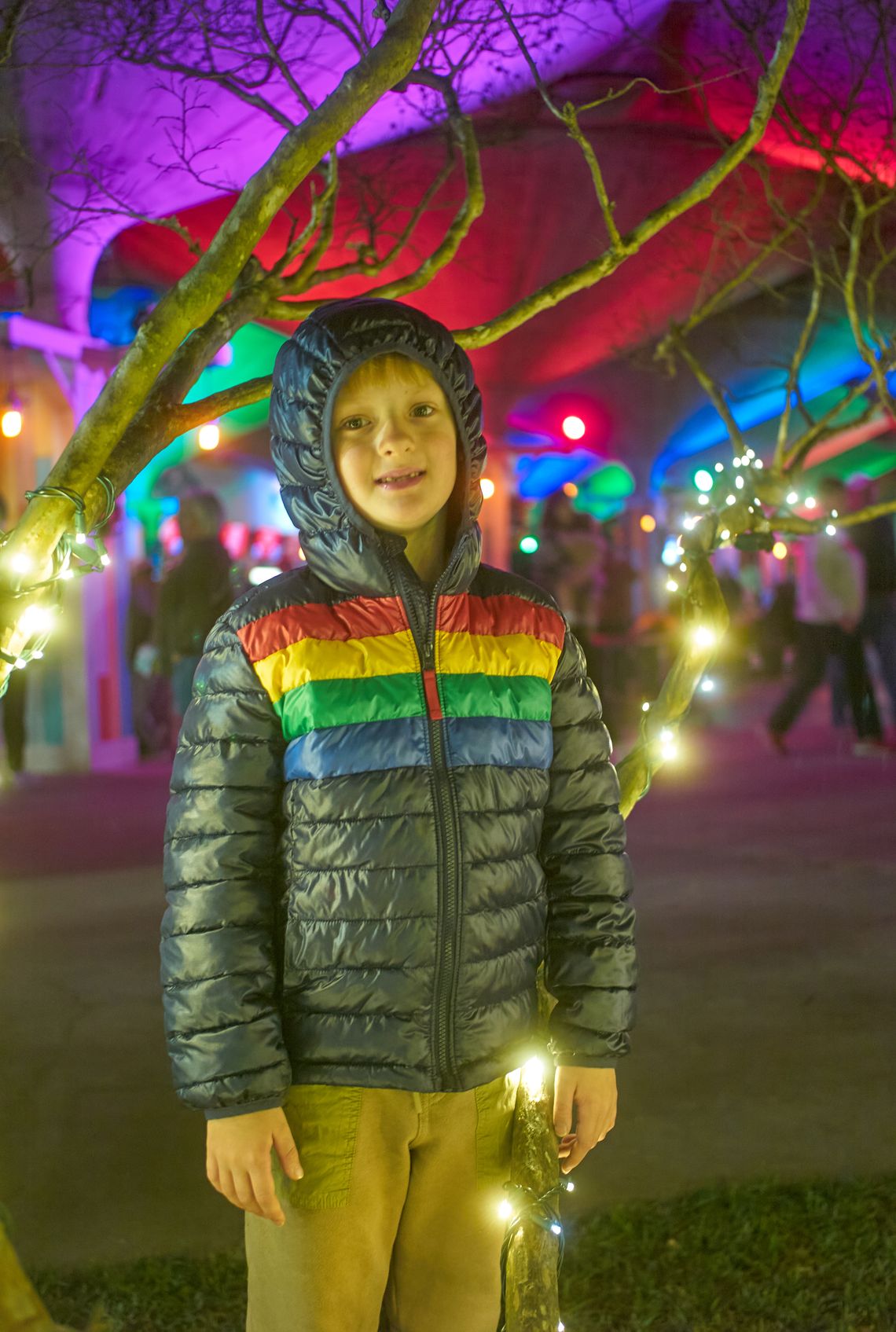 Callaway Lights
Another winter break means another Fantasy in Lights at Callaway Gardens. We spent a couple of days in Pine Mountain, about 80 miles west of Macon. Though cold, we had some lovely family time, and I think the lights were even nicer this year. I had my trusty Voigtländer Ultron 2/28 and my Nokton Classic 1.4/40; the former also wore a Pro-Mist ¼ filter to help make the lights glow. In addition, I packed along the newest tool in my kit: a Lume Cube RGB Panel Pro provided some excellent subject light, like in this photo of Autumn at the trolley terminal.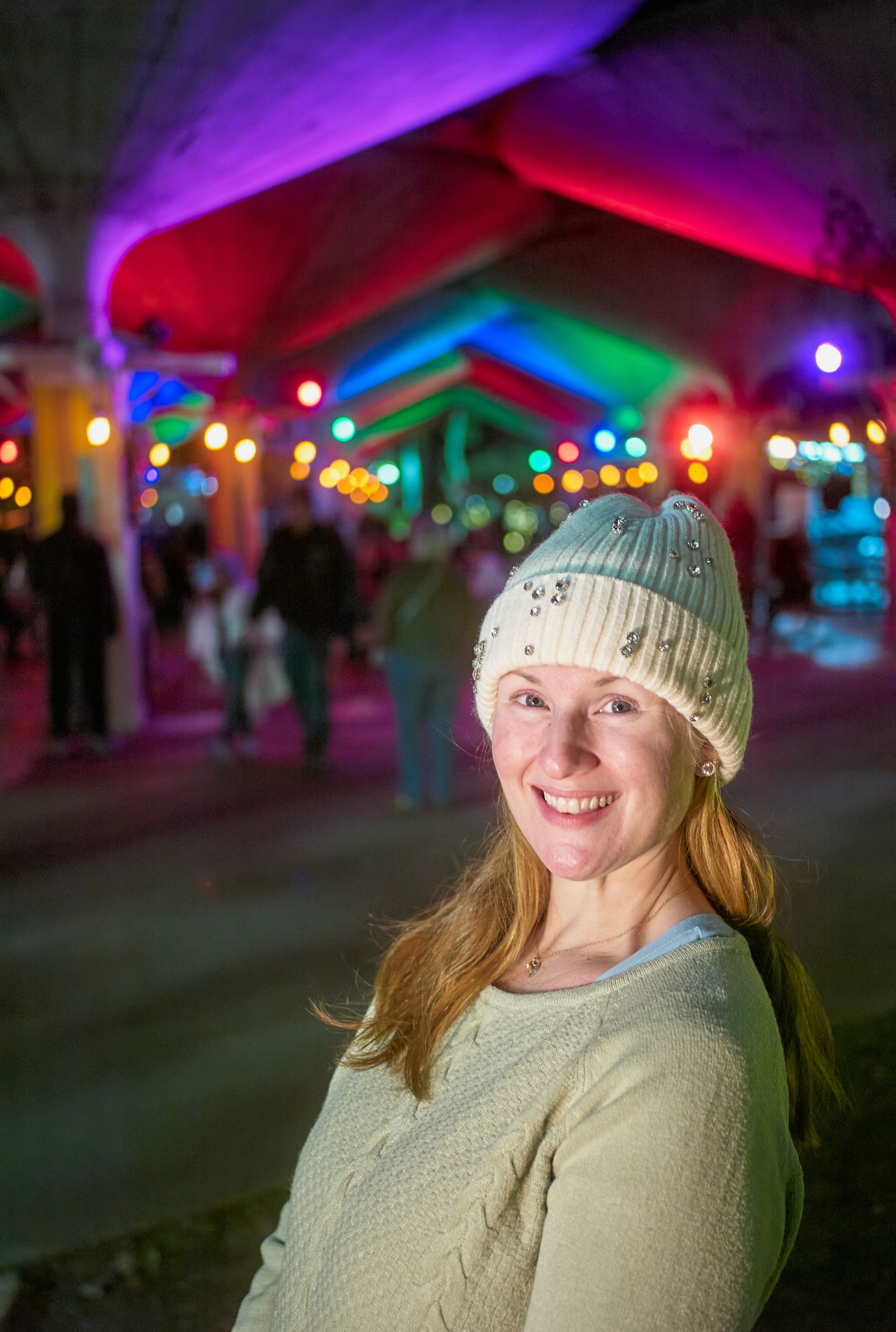 Henry was holding the panel camera-left. I really like the way the lights hit these old "futuristic" cones that make up the roof of the arcade.
It wasn't all just lights. We spent a day enjoying Callaway Gardens, hitting especially the butterfly sanctuary, the playground, and the chapel. Again, I wanted to try out the light panel in the dark chapel to capture my subject in front of the stained glass. I love the play of light on her face in the left photo below. Autumn also wanted another pregnancy silhouette.
Again, Henry was my helper with the light panel on the left image. Since it was a cooler day, we had the chapel to ourselves for a mini-photo shoot.
Our last stop was the playground. Henry is still a bit too small to use the zip-lines, but he managed to entertain himself.
It was a fun couple of days. If you get the chance and you're in western Georgia, I recommend spending a day at Callaway Gardens. It's a great motorcycle destination, too.